It's June 1st on the East Coast and that means it's time for a new Whimsy Stamps release! This release is farm themed and there are some CUTE new products. You can see everything by clicking that link above.
I decided to have some fun with the Piggies Background Stamp and create my own Pig Out sentiment. I think the new Bandana Paper made some excellent frosting, don't you agree?
As I'm typing this, I'm now suddenly craving cake... Even vanilla cake with pink frosting which I will admit is not my go to flavors. Maybe I should go eat something...
VIDEO TUTORIAL
SUPPLY LIST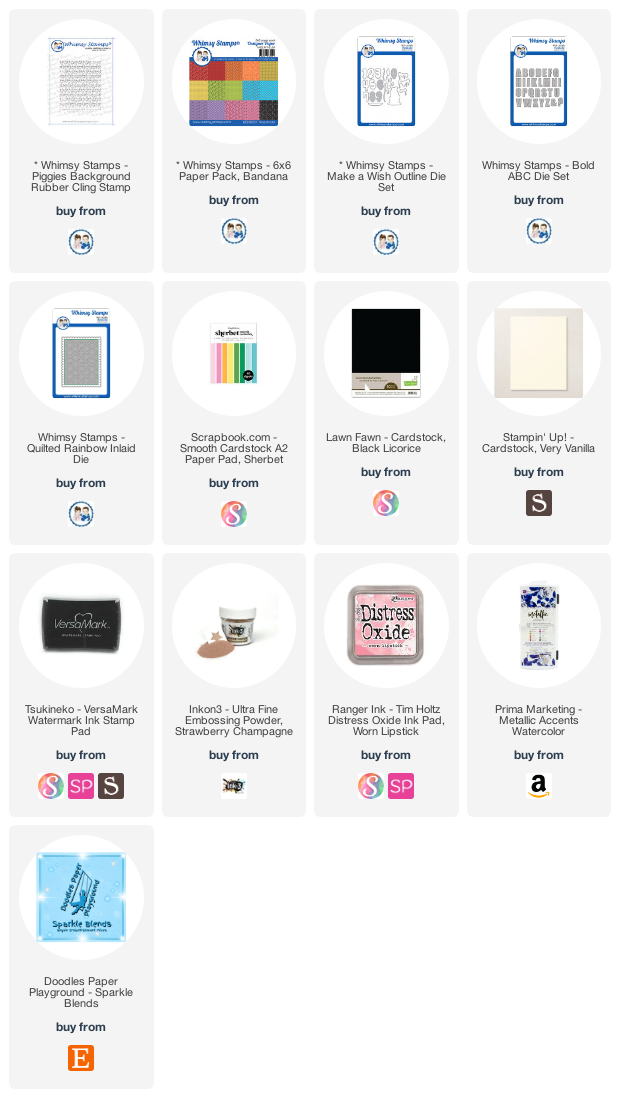 Read More